ModerniSing traditional

FISHERIES
We handhold traditional fishers digitally to improve their conditions and enable them to 'premiumise' their products.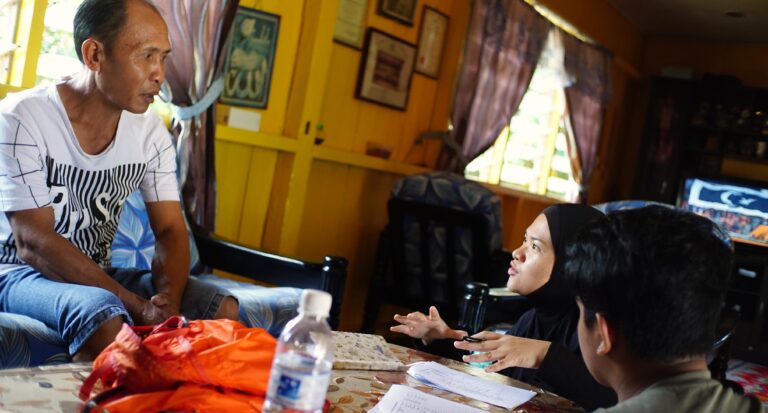 Youths are talented - they need to be kept curious, continuously discovering & growing.
In #DemiLaut, we trade our Youths' contributions for Upskilling & Implementation into Impact Projects
I want to revolutionise fishing
The fishers are not lazy - they are just caught within the wicked problems, the vicious cycles that traps them.
We enable traditional agriculturers to premium-ise their goods into capital markets and improve their fishing into sustainable practices
I want to digitise my trade
Fishers with Digital Thumbprint
I could never imagine anyone would pull everyone together to do this for me and the like of us. I am very grateful, I would do all I can to ensure that other fishers too could continue to have what I have now.